Earlier this month RCR sent a survey to our clients, prospects, centers of influence, vendors, friends, etc. in an effort to understand current thoughts and concerns relating to the workplace and working from home. Once the responses were obtained, RCR analyzed the data and shared the results.  While the working from home movement is quite noticeable, this real data and results confirmed companies are eager to return to the workplace (if not already). As you can see below, 69% of the respondents indicated they are currently occupying space, 86% said working from home is only temporary and 39% said employees are less productive working from home. Out of the responses, 75% will not explore redesigning their current space. The top concern about returning was health (70%), which is understandable during this time.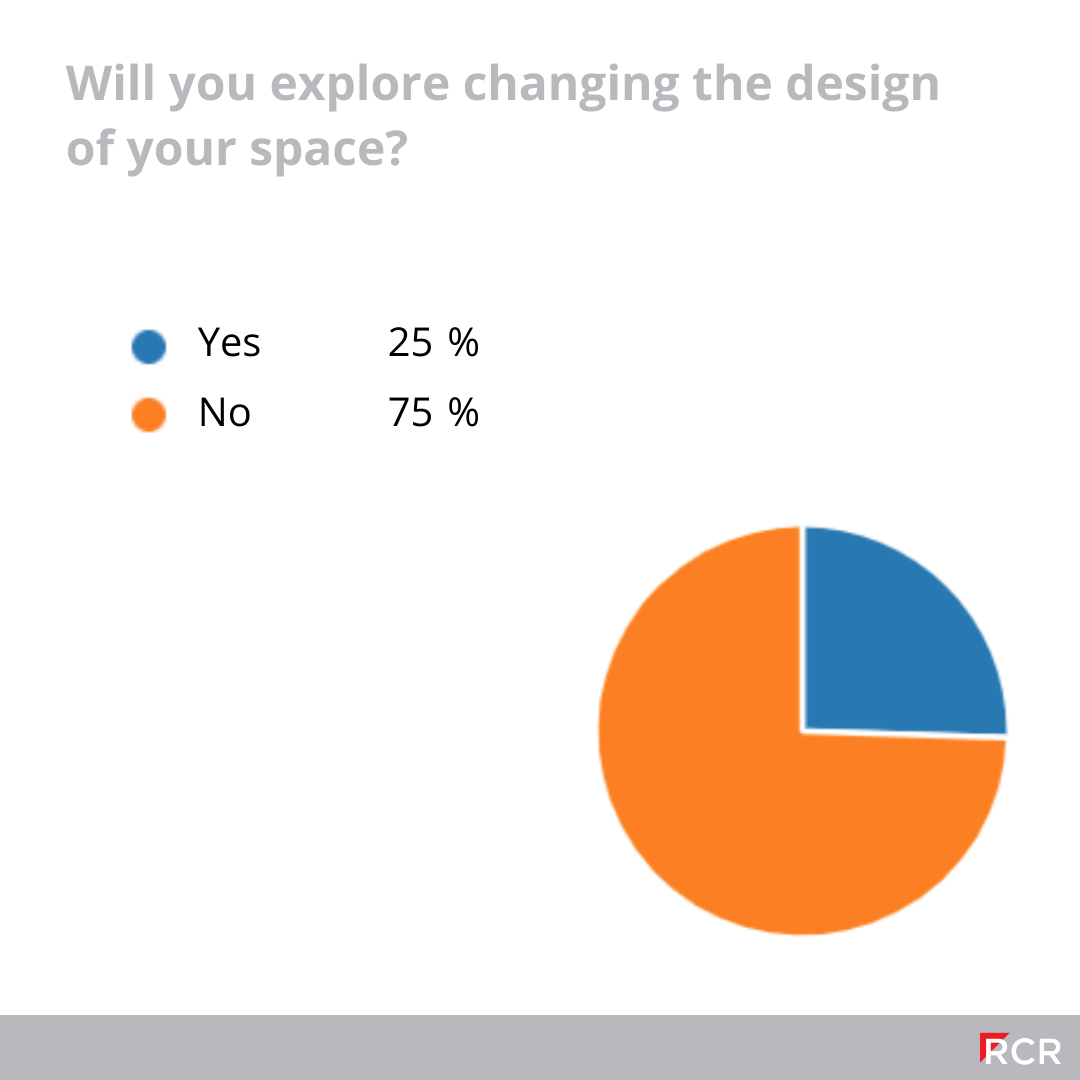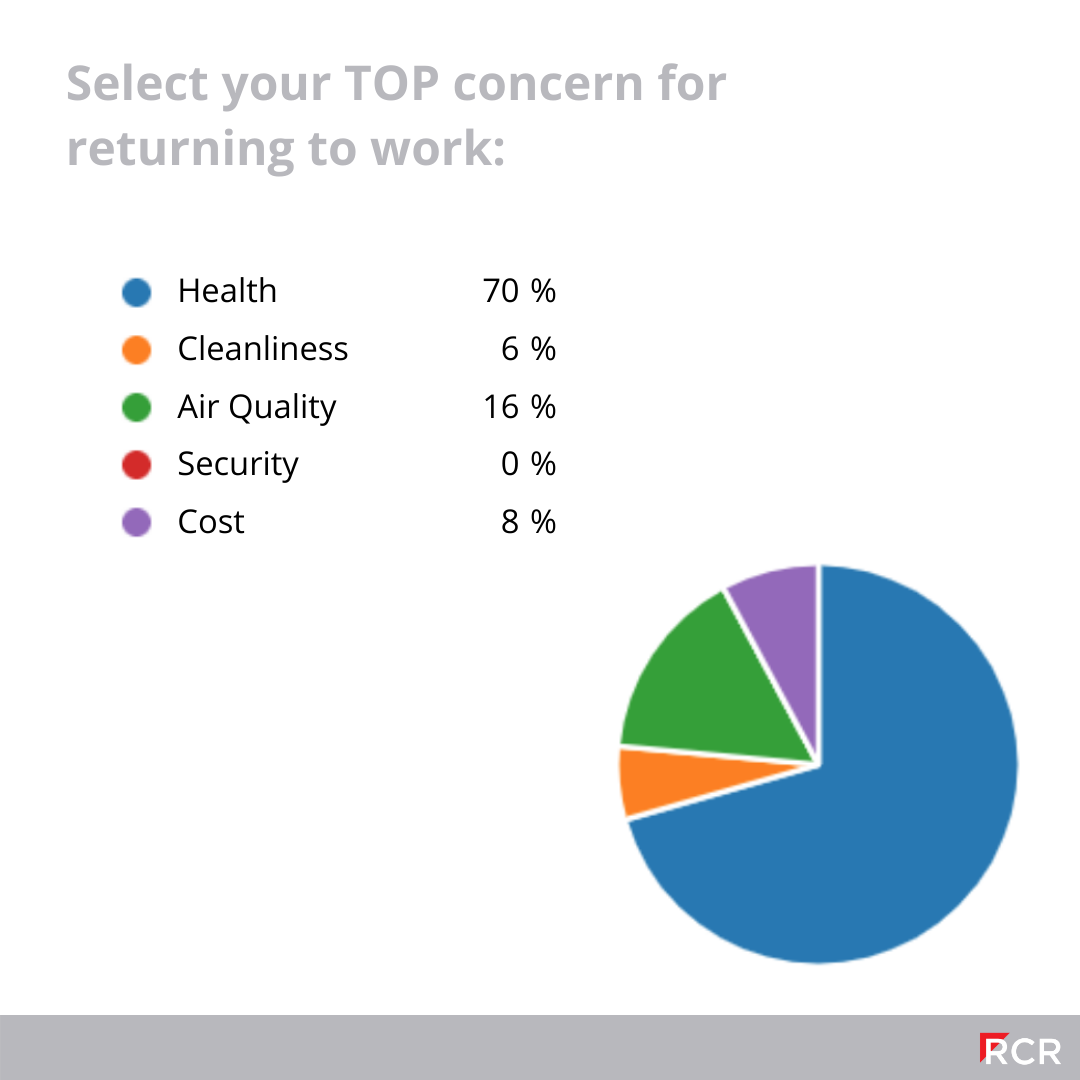 Recently, many notable organizations have invested significant dollars into their workplace.  In fact, Amazon is spending $1.4B in new office or expansion hubs in Dallas, Detroit, Denver, Manhattan, Phoenix and San Diego. In an August 18, 2020 Wall Street Journal article, Ardine Williams,  vice president of workforce development at Amazon was quoted as saying "The ability to connect with people, the ability for teams to work together in an ad hoc fashion – you can do it virtually, but it isn't as spontaneous. We are looking forward to returning to the office."  In addition, large lease transactions continue to be inked. In New York City alone, Facebook has recently agreed to a 730,000 SF lease, AIG recently agreed to a 545,000 SF lease, and Raymond James recently agreed to a 160,000 SF lease. To some this might be a surprise given to how hard New York City has been hit by the pandemic.  Maybe Jerry Seinfeld knows something…
While we are more than six months into the global pandemic, there are still more unknowns than knowns. Will the majority of companies reduce their office footprint? If so, how will the design of their space change? Is measured productivity while working from home the same, better or worse after six months compared to the initial two months of findings? In my opinion, the results above clearly indicate office space is not dead and will thrive once the virus has been defeated. Culture and mentorship are too important to a company's success and bottom-line, and having a physical presence creates an environment for these relationships to flourish. I think the companies mentioned above see the long-term value in the workplace and are being proactive so that they can be ahead of their competition when times return back to normal.