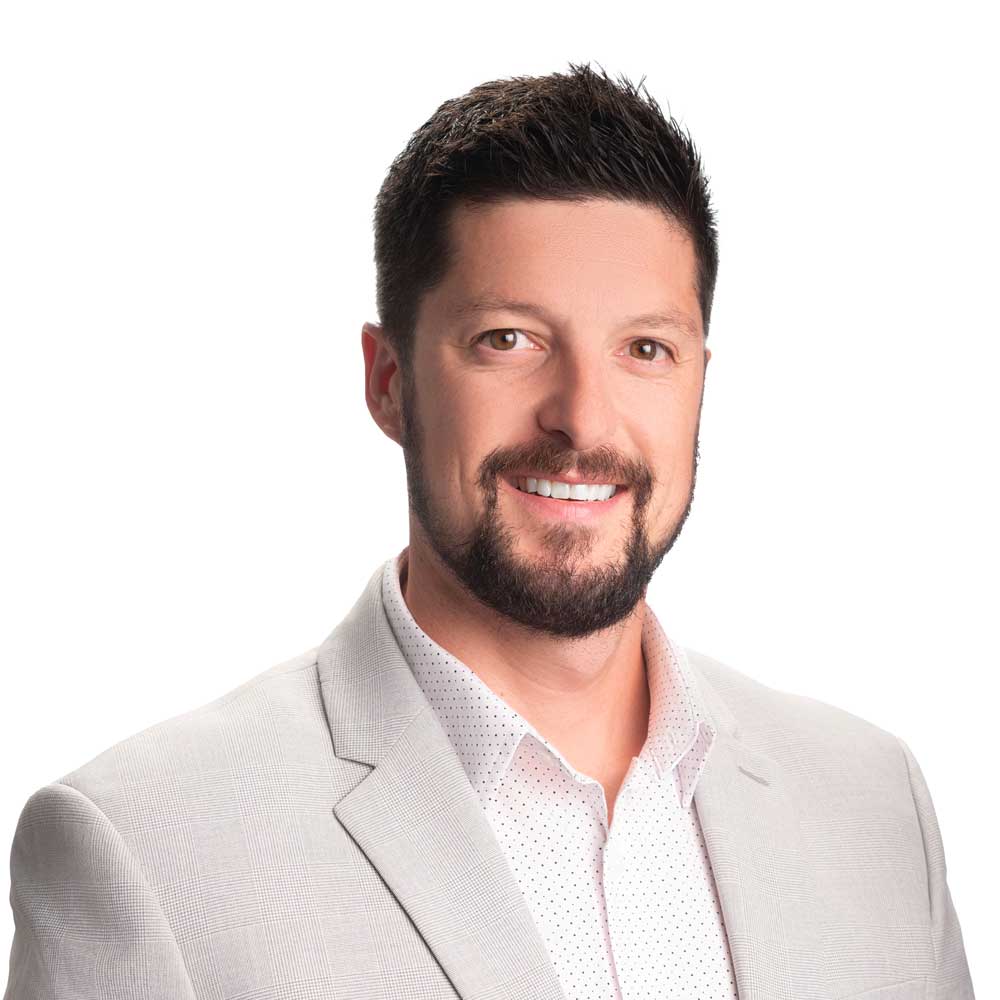 Sam DiFranco, Jr., SIOR, CCIM

Sam DiFranco, Jr., SIOR, CCIM
Sam DiFranco, Jr., SIOR, CCIM is a Principal at RCR with over a decade of commercial real estate experience. Sam concentrates his expertise in buyer and tenant representation, sales dispositions, and leased investment sales with a primary focus on healthcare. Known for his tenacity and entrepreneurial drive, Sam works with his team to bring unrivaled marketing and brokerage horsepower to each transaction, taking the time to
understand and explore every facet of his clients' business and goals.
Every real estate transaction is unique, with different business plans, expansion opportunities, and investment goals. Sam discerns multiple scenarios for his clients, educates and advises them about marketing conditions and trends, and collaborates with them to determine the best options based on their definition of success and occupancy and investment goals. Sam will tell you that the most rewarding part of his job is providing innovative real estate solutions for his clients that do not merely check the box, and position them for future success.
Sam holds two professional real estate designations. Certified Commercial Investment Member (CCIM) and Society of Industrial and Office Realtors (SIOR). These designations represent today's most knowledgeable, experienced, and successful commercial real estate brokerage specialists in the industry.
Sam has been a Raleigh resident for over 25 years, a graduate of Wakefield High School in Raleigh and a graduate of East Carolina University in Greenville, NC where he received a B.A. degree in Business Administration and Management. In his free time, he enjoys sports, cars, mountain and dirt bike training, physical fitness and time with his wife Courtney and daughter Chloe.
EmergeOrtho Hickory & Wilson  |  Portfolio Sale Leaseback  |  89,061 RSF
EmergeOrtho NCSH Triangle |  Portfolio Sale Leaseback |  160,000 RSF
North Carolina Eye Ear Nose & Throat |  Sale Leaseback & New Office |  43,000 RSF
Carolina Behavioral Care |  Portfolio Sale Leaseback |  33,192 RSF
EmergeOrtho |  Disposition/Relocation |  29,918 RSF
Atticus, LLC |  Office Acquisition |  56,064 RSF
Alamance ENT |  Sale Leaseback |  35,147 RSF
Clean Inc. |  Lease Termination & Relocation |  33,000 RSF
SteelFab of Virginia |  Office Disposition & Relocation |  32,598 RSF
El Mandado Supermercados |  Acquisition |  83,600 RSF
Boylan Healthcare |  Sale Leaseback |  20,022 RSF
Leesville Road |  Medical Office Disposition |  24,098 RSF
Verdesian LifeSciences |  Office Headquarters & Lab |  33,000 RSF
Boys and Girls Club of Durham and Orange Counties |  Disposition & Relocation |  45,380 RSF
EmergeOrtho
Gladwell Orthodontics
North Carolina Ear Nose & Throat
(NCEENT)
Steelfab of Virginia
Carolina Outreach
Carolina Behavioral Care
Boylan Healthcare
Raleigh Endoscopy
Raleigh Neurosurgical Clinic
Raleigh Endocrine Associates
Gastrointestinal Healthcare
Raleigh/Durham Medical Group
Capital Family Medicine
North Carolina Specialty Hospital
North Carolina Pediatrics Dentistry
Carolina Breast Care Specialists
Triangle Family Eye Care
Bull City Family Medicine
Verdesian LifeSciences
Boys & Girls Club of Durham and Orange Counties