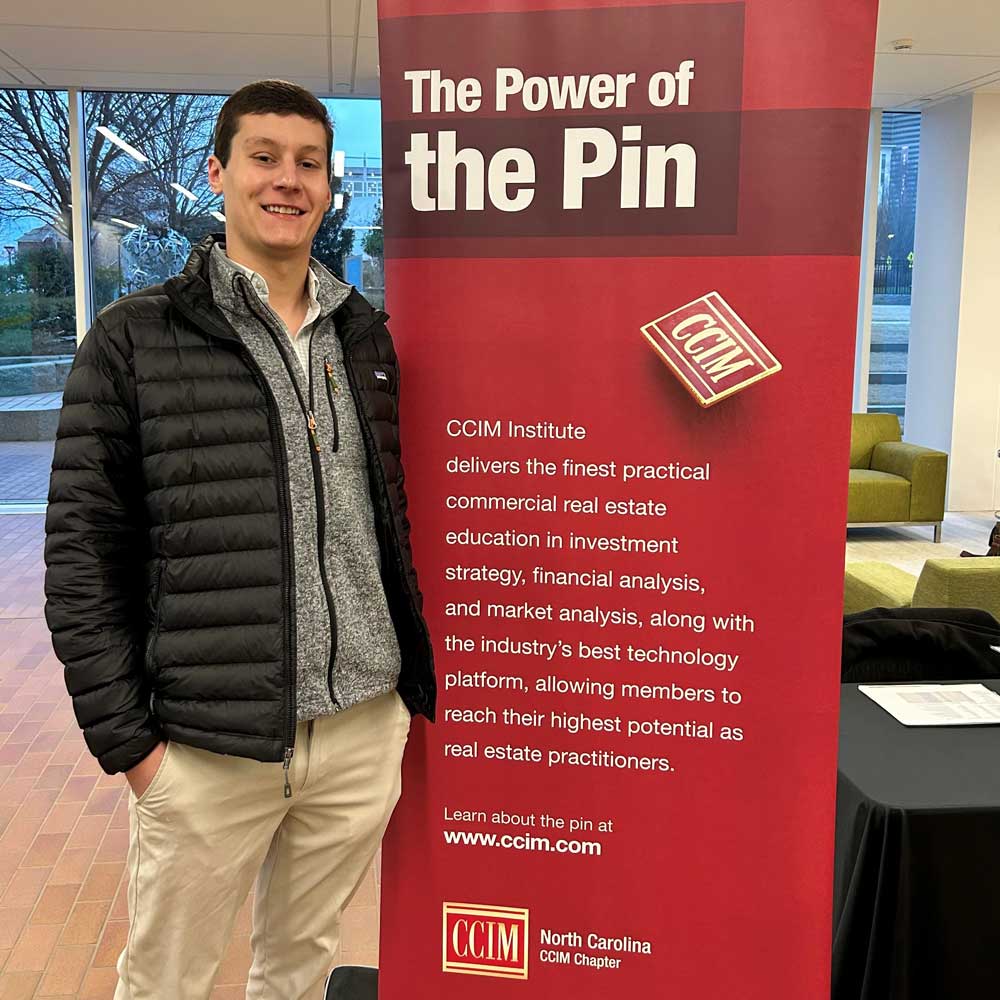 Nick Kasprzak, Vice President at Rich Commercial Realty (RCR), has started the pursuit of earning his Certified Commercial Investment Member (CCIM) designation.
CCIM is the gold standard for commercial real estate professionals. CCIMs complete a rigorous program of advanced coursework and training in financial and market analysis and demonstrate extensive experience in the commercial real estate industry. CCIM candidates have completed rigorous requirements placing them in amongst the top advisors in the market in education, knowledge, skills, and trends.
This past weekend Nick attended the Commercial Real Estate Negotiations CCIM course in Charlotte, NC. Nick writes, "The Commercial Real Estate Negotiations course was a great way to kick off my CCIM experience. We discussed the traits of a great negotiator, learned about the psychology of negotiation tactics, and even performed case studies simulating re-zoning and development negotiations. I'm looking forward to the other CCIM classes".
Rich Commercial Realty, a Raleigh NC based commercial real estate firm advises clients in Raleigh-Durham, throughout North Carolina and nationally. RCR is excited to have a member of it's team pursue the prestigious CCIM designation.