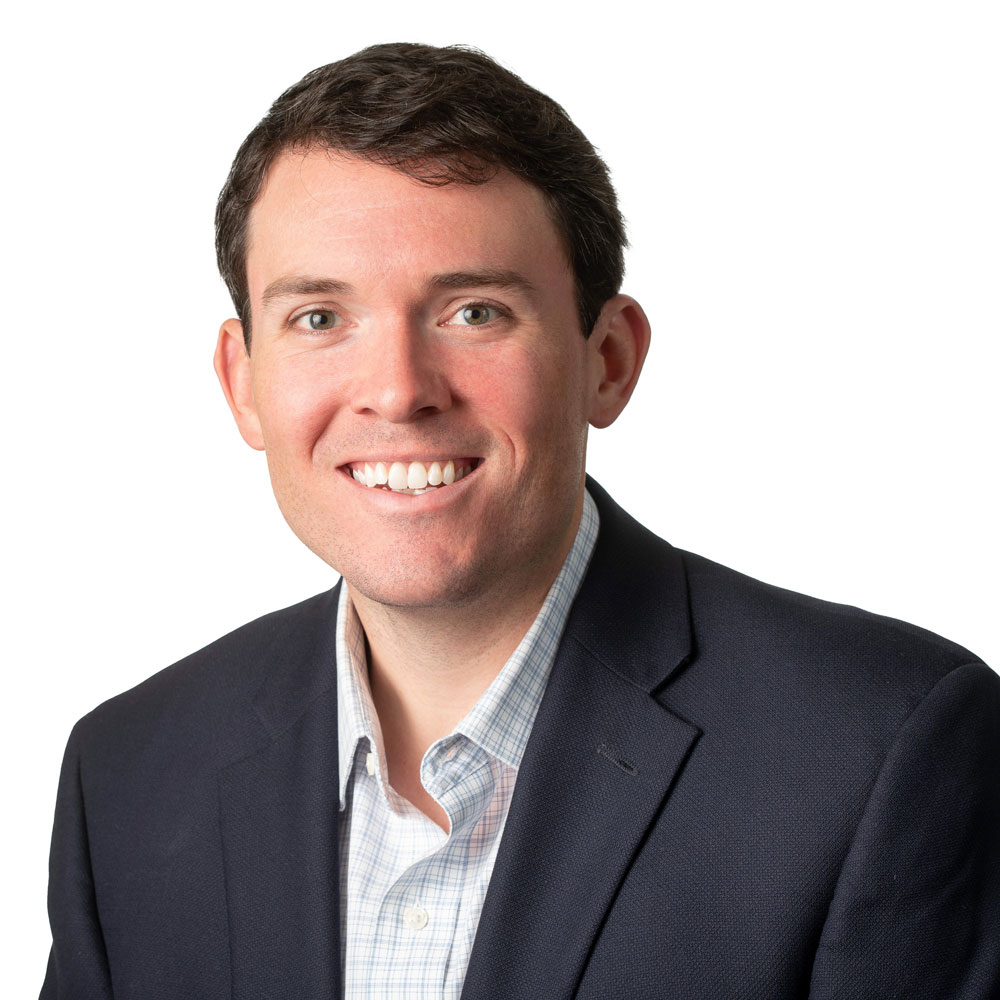 Street Jones, SIOR serves as Principal and Vice President at RCR. He brings with him a background in business banking, working at The Fidelity Bank before transitioning into commercial real estate a decade ago. His banking exposure and knowledge has allowed him to better advise his clients and protect their interests.
Specializing in national office and industrial tenant and buyer representation, Street is focused on building lasting client relationships by providing the highest level of service. Over the last two years, he and his team have completed over 2,600,000 square feet of transactions across 18 states. He feels strongly about educating his clients on the market and excels in areas of analysis of space needs, site/space analysis and selection, and lease or purchase negotiations.
A Raleigh native, Street is a graduate of Needham B. Broughton High School and attended Hampden-Sydney College in Virginia where he received a B.A. degree in History. He is now an active participant in alumni associations of both institutions. Street is also an active member in the National Association of Realtors as well as the Society of Industrial and Office Realtors (SIOR) where he sits on both national and chapter level committees. In his free time, he enjoys hunting, exploring new recipes, and traveling with his family.
Alliance Health (Corporate Services) 186,000 RSF
Bitting Electric (Relocation) 35,000 RSF
BMC (HQ Relocation) 51,000 RSF
Builders First Source (Renewal) 98,000 RSF
Cermin Real Estate (Purchase) 68,000 RSF
Falls Lake Insurance Companies (Expansion) 23,000 RSF
Gannett Fleming (Relocation) 25,000 RSF
Martin & Jones (Relocation) 12,000 RSF
McKinney (HQ Renewal) 43,000 RSF
PSI Pharma Support America (Purchase) 56,000 RSF
Raleigh Bone & Joint (Relocation) 47,000 RSF
Schwab Performance Technologies (Expansion) 37,000 RSF
SEPI Engineering (Corporate Services) 36,000 RSF
Silanna Semi-Conductor (Regional HQ Lease) 13,000 RSF
Tritech Software Systems (Renewal) 20,000 RSF
Valley View (Purchase) 54,000 RSF
Vanguard Software Corporation (HQ Relocation) 15,000 RSF
Young, Moore and Henderson (Renewal) 40,000 RSF
Atlantic Emergency Solutions
Brown, Crump, Vanore & Tierney, LLP
Charles Schwab
Connor, Gwyn, Schenck PLLC
Fastener Supply Company
GEL Engineering
Greater Raleigh Convention & Visitors Bureau
HH Architecture
Media Two Interactive
NC League of Municipalities
NC Pork Council
O'Brien Atkins
PlayPower
Protus3
Ragsdale Liggett
Silanna Semi-Conductor
Steward Ingram & Cooper, PLLC
Summit Agro North America
Tritech Software Systems
Yates, McLamb & Weyher, LLP