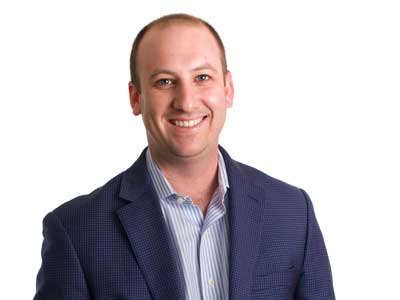 Principal, Vice President

Bo Hargrove began his real estate career in 2008 with Drucker and Falk, and in 2011 joined the team at RCR. Now a Partner at RCR, he is responsible for tenant representation and corporate advisory services for local, national, and global companies managing and fulfilling their corporate office and industrial requirements. Bo is recognized as a member of the Society of Industrial and Office Realtors (SIOR), a global organization of professionals that carry the highest levels within the industry of ethics, experience, and expertise. His attention to detail, experience, and market knowledge has helped position RCR as a premier real estate advisory team, completing more than 2,600,000 square feet of transactions across 18 states in the last two years.
Bo is a native of Williamsburg, VA and a graduate of Hampden-Sydney College where he graduated with Cum Laude honors and received a B.A. degree in Economics and Commerce. He has served as Young Alumni Chairman and President of the Triangle Area Alumni Association for Hampden-Sydney College and the Alumni Council. Bo lives in Raleigh with his wife, Jennifer, and his daughter, Clara.
Alliance Health (Corporate Services) 186,000 RSF
Bitting Electric (Relocation) 35,000 RSF
BMC (HQ Relocation) 51,000 RSF
Builders First Source (Renewal) 98,000 RSF
Cermin Real Estate (Purchase) 68,000 RSF
Falls Lake Insurance Companies (Expansion) 23,000 RSF
Gannett Fleming (Relocation) 25,000 RSF
Martin & Jones (Relocation) 12,000 RSF
McKinney (HQ Renewal) 43,000 RSF
PSI Pharma Support America (Purchase) 56,000 RSF
Raleigh Bone & Joint (Relocation) 47,000 RSF
Schwab Performance Technologies (Expansion) 37,000 RSF
SEPI Engineering (Corporate Services) 36,000 RSF
Silanna Semi-Conductor (Regional HQ Lease) 13,000 RSF
Tritech Software Systems (Renewal) 20,000 RSF
Valley View (Purchase) 54,000 RSF
Vanguard Software Corporation (HQ Relocation) 15,000 RSF
Young, Moore and Henderson (Renewal) 40,000 RSF
Atlantic Emergency Solutions
Brown, Crump, Vanore & Tierney, LLP
Charles Schwab
Connor, Gwyn, Schenck PLLC
Fastener Supply Company
GEL Engineering
Greater Raleigh Convention & Visitors Bureau
HH Architecture
Media Two Interactive
NC League of Municipalities
NC Pork Council
O'Brien Atkins
PlayPower
Protus3
Ragsdale Liggett
Silanna Semi-Conductor
Steward Ingram & Cooper, PLLC
Summit Agro North America
Tritech Software Systems
Yates, McLamb & Weyher, LLP