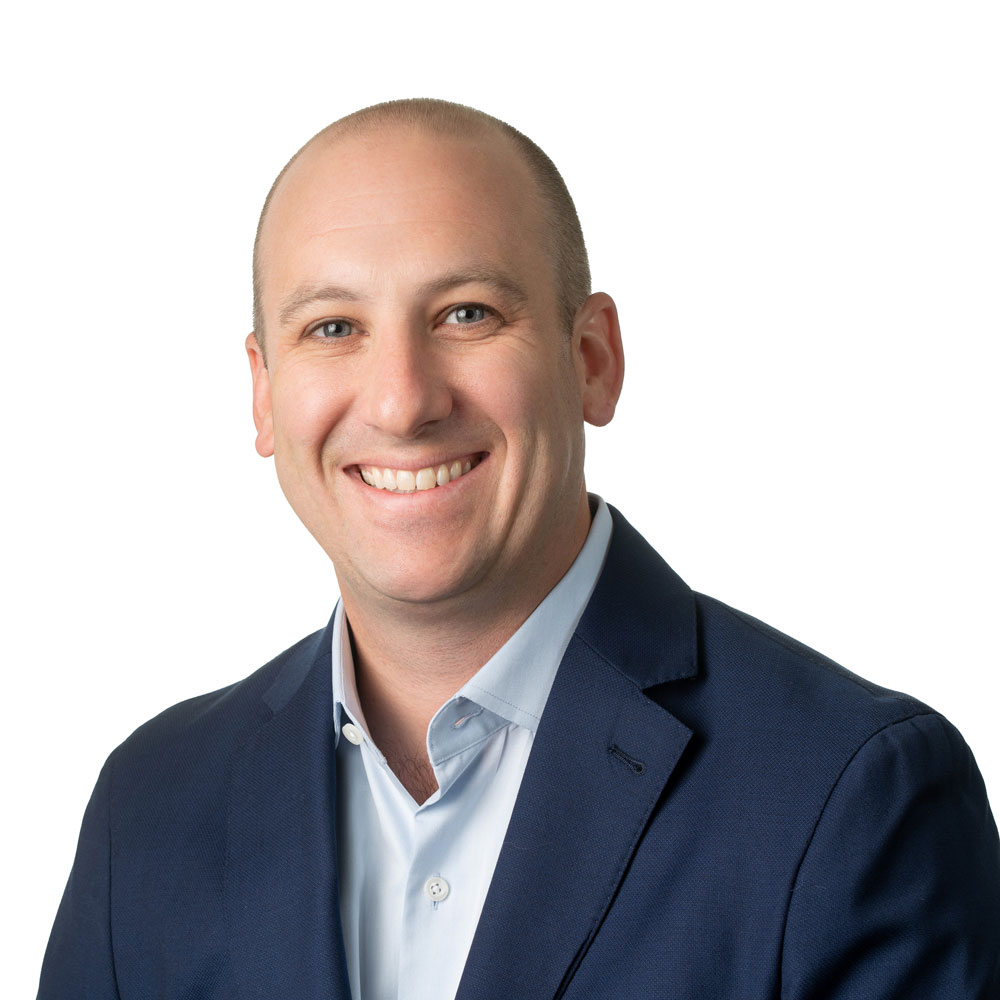 Bo Hargrove, SIOR, a Principal at RCR, began his real estate career in 2008 with Drucker and Falk, and in 2011 joined the team at RCR. Bo is an active member of the National Association of Realtors as well as the Society of Industrial and Office Realtors (SIOR) where he currently serves on the Tenant Rep and Corporate Services Group. SIOR represents today's most knowledgeable, experienced, and successful commercial real estate brokerage specialists and Bo is proud to be one of the less than 0.5% of members to hold both the office and industrial specialist designation.
Bo is responsible for advising occupiers of commercial real estate. He and his team provide tenant representation and corporate advisory services for local, national, and global companies managing, advising, and fulfilling their office and industrial requirements. Bo works across a spectrum of industries with a focus on LBM, Technology, Professional Service, Legal, Healthcare, Manufacturing and Distribution. His work includes building strategy and negotiating on tenant and buyer representation assignments, assisting occupiers with the disposition of excess space. Over the last two years, he and his team have completed over 3,000,000 square feet of transactions across 26 states.
Bo is a native of Williamsburg, VA and a graduate of Hampden-Sydney College where he graduated with Cum Laude honors and received a B.A. degree in Economics and Commerce. He has served as President of the Triangle Area Alumni Association for Hampden-Sydney College and on the Alumni Council. Bo is an avid golfer and lives in Raleigh with his wife, Jennifer, and his daughters, Clara and Maggie.
Alliance Health  |  Corporate Services  |  186,000+ RSF
Builders First Source  |  Headquarters  |  51,000 RSF
Cermin Real Estate  |  Purchase  |   68,000 RSF
Young Moore & Henderson  |  Headquarters  |  40,000 RSF
Charles Schwab  |  Expansion  |  37,000 RSF
Raleigh Bone & Joint  |  Relocation  |  47,000 RSF
PSI Pharma  |  Relocation  |  56,000 RSF
McKinney  |  Headquarters  |  43,000 RSF
Gannett Fleming  |  Relocation  |  25,000 RSF
Sepi Engineering  |  Corporate Services  |  36,000 RSF
League of Municipalities  |  Relocation  |  16,000 RSF
Bailey & Dixon  |  Renewal  |  14,000 RSF
Easterseals UCP  |  Corporate Services  |  100,000+ RSF
Builders First Source  |  Corporate Services  |  4,000,000+ RSF
Atlantic Emergency |  Corporate Services |  100,000 RSF
Bitting Electric |  Build to Suit |  32,000 RSF
Playpower |  Corporate Services |  1,000,000+ RSF
Fastener Supply |  Renewal |  14,000 RSF
Triton Stone |  Renewal |  43,000 RSF
Natural Gallery |  Relocation |  16,000 RSF
Public Tire |  Purchase |  58,000 RSF
Swage Lock |  Advisory |  36,000 RSF
Prosource |  Purchase |  32,000 RSF
MMR Group |  Purchase |  10,000 RSF